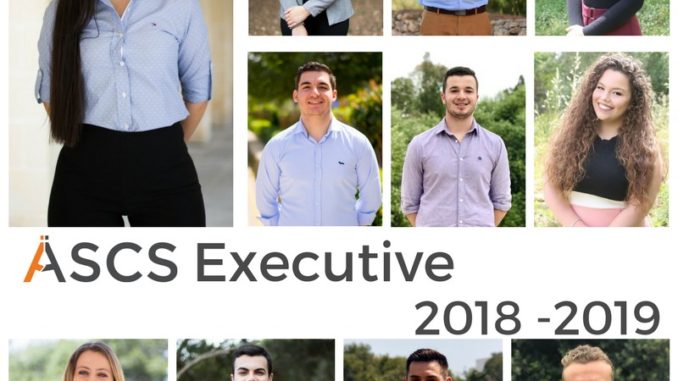 ASCS, had its Annual General Meeting on the 23rd of April and an election on the 25th of April. Following the voting by 327 of the eligible students and the AGM, Therese Borg, has been approved as President of the organisation for the term 2018-2019.
Therese Borg previously served as ASCS Industry Office. She explains that together with her team, she will "strive to continue offering a myriad opportunities for the students as well as placing the students' needs at the forefront of ASCS' mission. Last year's goal was to make a change as an Industry Officer and this year, as President, I want to make an impact like never before together with my team, if elected!"
The rest of the Executive Board for the term 2018-2019 is as follows:
Secretary General: Jessica Pace
Financial Controller: Frederick Aquilina
Public Relations Officer: Sarah Iles
Media Officer: Matthias Vassallo
Academic Officer: Matthew Gauci
Industry Officer: Donna Johnston
External Relations Officer: Christine Teuma
International Officer: Daniel Calamatta
Events Officer: Nicholas Chetcuti
Policy Officer: Matthew Griscti
The Third Eye team would like to congratulate the new Executive, whilst wishing them a fruitful year for the benefit of the students ASCS represents.