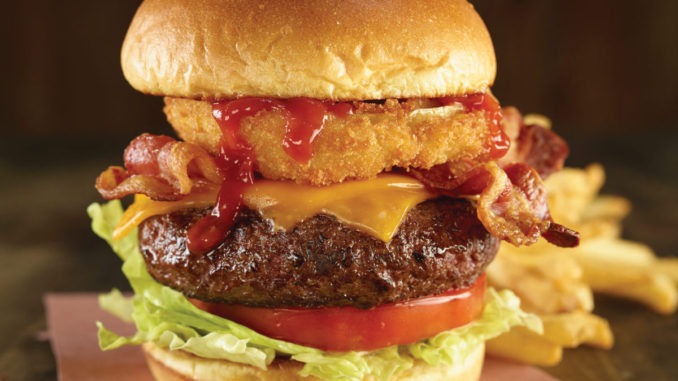 It all started with two music-loving Americans who just wanted to find a good burger while living in London. Hard Rock's founders had a vision to combine music, memorabilia and delicious all-American fare for a one-of-a-kind guest experience. On June 14, 1971, they opened their own American style diner in an old Rolls Royce dealership and called it Hard Rock Cafe. To celebrate the brand's 47th birthday on Wednesday, June 14, Hard Rock Cafe Malta in both Waterfront and Bay Street will pay homage to 1971 with an Original Legendary® Burger offer for just 71 cents per guest on a first-come, first-served basis from 11:00am to 12:00pm.
Hard Rock Cafe's Original Legendary® Burger features a beef patty topped with smoked bacon, cheddar cheese, a golden fried onion ring, crisp lettuce and vine ripened tomato, served on a toasted brioche bun with Hard Rock's seasoned fries. Just like the artists whose memorabilia lines the walls at Hard Rock Cafes around the world, the burgers that Hard Rock serves are nothing short of "Legendary." All burgers are made with the highest quality meats, fresh toppings, savory sauces and rich, melted cheeses.
This event is being sponsored By Golden Harvest and Robert Debono Fruit and Vegetables.
What: Hard Rock Cafe Malta Celebrates 47th Birthday with 71 Cent Legendary Burgers
When: Wednesday, June 14, 2018
Where: Hard Rock Cafe Malta
Waterfront and Bay Street
21380983
For more information, visit www.hardrock.com/malta.