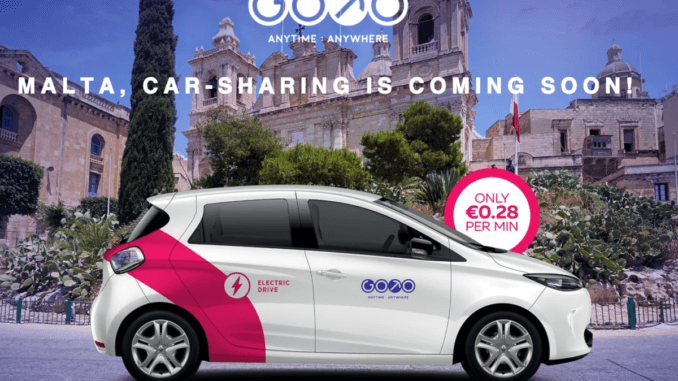 GoTo Malta, the car-sharing service operator, is inviting students to participate in a focus group-discussion to get their opinions about car sharing concepts and its benefits.
To be launched in October, the car-sharing program will provide Malta residents, visitors and businesses with a green transportation alternative that will relieve congestion, create more parking spaces, reduce air pollution levels, promote the development of electric vehicles market, and most importantly, save individual cost for transportation. Vehicles will be conveniently located throughout Malta and Gozo, including the areas of the University of Malta and MCAST.
The fleet will comprise of 150 electric vehicles and 225 charging pillars for one-way rides, to be used in both Malta and Gozo. The cars will be self-driven by paid members from a designated exclusive public car-space to another and paying a per-minute fee. GoTo Malta will also launch a 30 vehicles fleet for return service with an hourly fee. GoTo minute and hourly rates will include charge or fuel, reserved parking spots, insurance and Valletta CVA fee.
GoTo Malta will be available as iOS and Android app, plus a desktop site. Requirements for membership are simple: the users will have to register, submit a photo of their driving license and pay a €7 monthly fee. The app, which serves as a key to unlock the car, will walk the user through the process of opening the vehicle, navigating to the available parking nearby the user's destination and ending the trip.
By participating in the focus group, students will help GoTo Malta in shaping the way this car-sharing service will be delivered in Malta. To compensate the participants for their time, the company offers 150 free driving minutes that students will be able to use after the launch of GoTo car-sharing service. The focus group discussion is planned on the 9th of July, 2018 – from 4 to 5 pm. Registration for the discussion is on company's website.