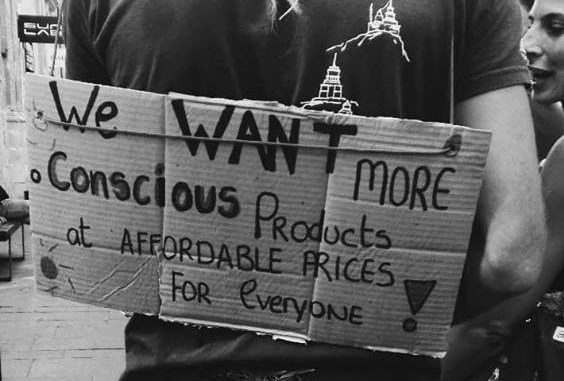 On Saturday 30th June, a sizeable crowd counting in hundreds gathered in Valletta in a demonstration to safeguard Malta's environment. Following the recent numerous uprooting of trees across the island, the attendees called for additional and enforced protection of trees while slamming the widening of roads as an inadequate solution to solve traffic issues.
Among their pleas, the people demanded better protection of ODZ spaces, more environmentally conscious products at more affordable prices, and efficient public transportation. Some banners called for a national cycling strategy, and others for more green public spaces.
Cyclists joined in with their bikes, as horns and bells filled the air accompanying the relatively calm and peaceful protest. A number of politicians were present, including Nationalist and AD MPs; however no political bias was evident. In fact, key speakers condemned past and present administrations' acts for contributing to the present-day problem, naming among others the Santa Venera Tunnels and other bypasses around Malta.
The first keynote speaker remarked how "Id-dinja mhux biss tal-bniedem biex igawdi minna" and called for a clear, focused strategy for sustainable development. Ultimately, the aim and purpose of the demonstration was loud and clear; time for politicians to start giving priority to the environment once and for all.